8/14/13
Should we star this post with the positive or the negative?
Let's start with the negative.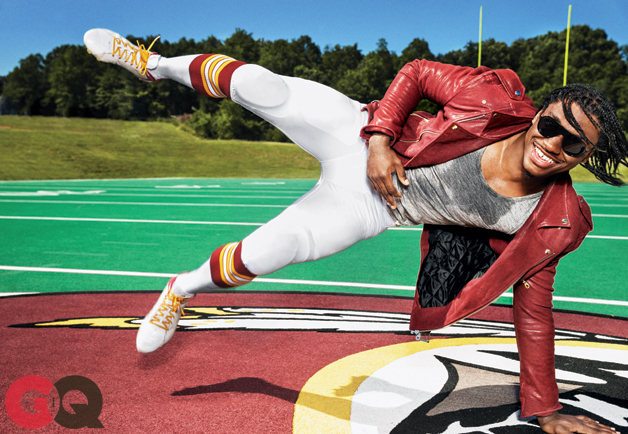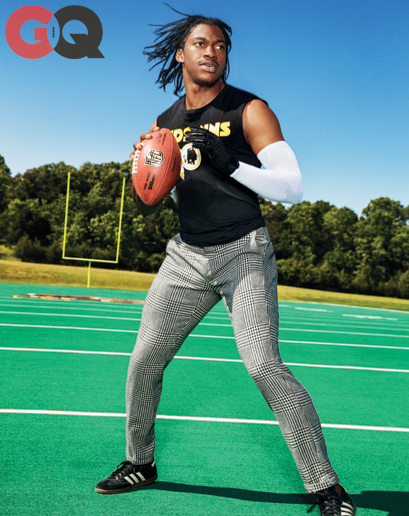 GQ cannot be serious with these photos they used for RG3′s cover story. There's more wrong here than in an episode of Honey Boo Boo.  Sheree from Real Housewives of  Atlanta had more fashions in her fashion show in which no one modeled anything than these photos have. Further, why are RG3s infamous plaits blowing like that? Did they borrow Beyonce's wind machine? Man, I'm really disappointed.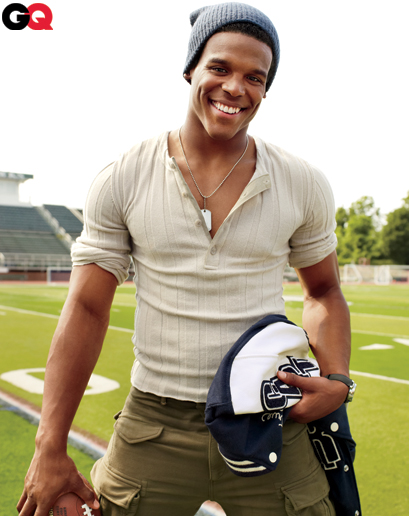 I mean we can't all be as perfect as my son-in-my-head Cam Newton (pictured above from his September shoot last year) but surely GQ could have done RG3 better than this!
Moving along to the positive, new Falcons RB Steven Jackson is Essence's man of the month and I love it. If you hop over to Essence's site there's a video of Steven talking about maturing in all areas of his life including relationships. He says he's 30 years old and it's time to settle down.