8/1/11
Peter King Says He Was "Stiffed" By Carolina Panthers Cam Newton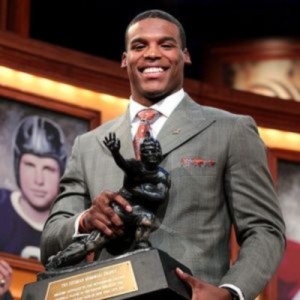 Sports Illustrated's Peter King is doing his tour of football camps this week. According to his tweets, while at Carolina's camp he was refused an interview by Cam Newton. King, a sacred cow in the NFL world-for those who don't know, complained that his long-running "Monday Morning Quarterback" column comments about Newton would be "odd" cause Newton isn't quoted.
If you remember, Peter King was the one that interviewed Cam Newton when he made his infamous "icon" statement. That was when he said "I see myself not only as a football player, but an entertainer and icon." That sent the NFL world snark machine at Pro Football Talk and beyond on a rampage. Perhaps that's why Cam was hesitant. Since then Newton has been a star at dealing with the media and hasn't made any additional missteps.
Though I still enjoy King's column and there's no denying the impact he can have on the image of players, I find he can uncomfortably biased sometimes. For example, his decision to blame the Steelers Super Bowl loss almost solely on Running Back Rashard Mendenhall didn't sit right with me, in light of all the mistakes my favorite QB Ben Roethlisberger made in addition to the near-absence of Safety Troy Polamalu and Linebacker James Harrison.
I suppose this is an FYI post. It's kind of fun to read King's column and play guessing games about who he likes and who he doesn't. Plus, the writing and information makes his MMQB column worth reading no matter how you feel about him personally. It's one of the few long form columns I read regularly.
Quick note: I think that this might be a nod to how much media is changing. ESPN and Sports Illustrated aren't the only media outlets in town. There's a zillion other ways for players to get stories out. Whether it be via blogs like this one or even TMZ, which I'm noticing is a site where more PR folks are increasingly placing stories on football players. Soon, there probably won't be as many sacred cow reporters.