2/28/11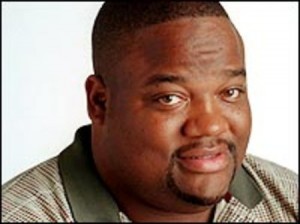 Let me first admit that I haven't watched Whitlock's special (I pride myself on not watching anything that involves the phrase "baby mama culture" so far I'm batting 1000), but when I read Whitlock's column announcing "Connected," a discussion between he and  former Cowboy Michael Irvin and sociologist Dr. Harry Edwards on "illegitimacy in the black community, I had a visceral reaction and had to write to get it off my chest.
Right now I'm working on an article about the perception of black athletes and how it's impacted by the dearth of minority reporters, so I've been thinking a lot about writers like Jason Whitlock as well as Sports Illustrated's Jim Trotter and ESPN's own Michael Wilbon. As part of my research, I've been considering the role of prominent black sports journalists in the scheme of overall sports reporting. How are they different? Are they different? Should they be?
Whitlock in particular has expressed some views in the past that lead me to believe that he struggles mightily with race and gender. I've found his analysis of such subjects (which he writes about frequently) often lacking nuance and depth.  You can't discuss the role of fathers in the black community without discussing issues like unemployment and geographical segregation that take the conversation out of the sports vacuum and into territory that is easy to mishandle. And the last thing black people need is another stereotypical conversation mishandled in mainstream media in the interest of ratings.
I'm torn on the idea of sports journalists taking on such broad race discussions by loosely tying them to sports. To me, it's a little like walking around a dirty house and complaining that you're bored. Whether a sports reporter is white or black, sports journalists on a whole do NOT report on black people. They report on people-many of whom, happen to be black. That's an important distinction. Sports journalists are spending time discussing topics that are better served by other types of reporters such as those who routinely report on the plight of black men, the poor, and minorities while ignoring the smell right under their nose.
Not to mention, many of these same journalists who rush to participate in townhalls and panels or to discuss race in a "general" sense in a column, rarely, if ever, seem stop to reflect  (in real time) on what role race might play in the tone of some of their articles before they actually file a story. In other words, reporters seem to admit that race colors their writing but rarely appear to make an attempt to fix the problem.
One of the reasons I started this blog is because of the deficiencies I noted in coverage of NFL players. I felt that much of what is written about NFL players is unforgiving and lacking context or empathy. Rather than taking on issues more appropriate for the Al Sharptons of the world, sports journalists should first tackle issues under their control and influence.
A sports journalist would be better qualified and more productive if they focused on areas under their purview e.g. what role sports leagues should play once the player is available to them or under contract. That's the kind of knowledge and perspective sports journalists should possess that other types of journalists do not.
In terms of the  NFL, I'd welcome if sports journalists would discuss how much should character matter when drafting a player? Can we drop the pretense surrounding that issue? Should the NFLPA and NFL do more to assist players since they are aware these issues? Does the NFL have a social responsibility to help players become better citizens since they profit from many of the players' pain and desperation? If most football players were white would safety be addressed more aggressively? Should journalists use their platform to help the public understand the pressures on some of these men e.g. the fact that many have to take care of their families? Have sports journalists helped form negative perceptions of players and could be race be a factor? If so, what can be done to combat this issue?
And those questions are just the tip of the iceberg for me.
If any of you happened to watch "Connected" don't hesitate to drop a comment about what you thought.