7/20/11
Players Extend Sincere Condolences At the Passing of Pats Owners' Wife Myra Kraft
Subscribe
to this blog and never miss an update. Join the
facebook page
for giveaways, photos and discussion!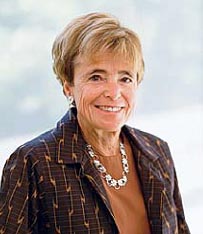 After a long battle with cancer, Robert Kraft's wife Myra passed away this morning. Kraft was known for her philanthropic efforts and the personal connection she
made with players in a business that often demands the opposite.
Former Patriots Safety Lawyer Milloy had this to say:
I'm truly heartbroken today. Myra Kraft has passed away. With my Brisk departure from #Boston, she is the one person that I regret not saying goodbye too. As a young player/man she was a gr8 example of how a woman stands beside, not behind, a man of power! I never got a chance to say thanks 4 that lasting impression. R.I.P. You will be missed.
Former Pats Fullback Heath Evans tweeted this:
We have lost 1 of the greatest women I know & hands down the finest in all of sports w/ the passing of Mrs. MyraKraft. What made Myra Kraft special? Strong but Tender-hearted/Proud but Humble/Bold but Soft-Spoken/ Extremely blessed but lived to be a Blessing. I remember crossing the super dome field wk10 2009 Saints/Pats 2 be greeted by Myra & her asking "by name," how is Beth, Ava, & Naomi?
Patriots Defensive Lineman Vince Wilfork lamented that because of the lockout he can't get in touch with the Kraft family saying that Myra was a wonderful woman he and his wife adored. I think that as the lockout ends this is a reminder that no matter how ugly negotiations can be all involved are human. And the NFL can be as much a family as it is a business. If only everyone could remain aware of that during good times too.