1/2/12
5 Things in the NFL That Must be Stopped…Video Version…
Subscribe
to this blog and never miss an update. Join the
facebook page
for giveaways, photos and discussion!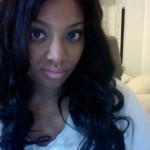 I usually write about the 5 Things in the NFL I think should be stopped…but this is my very first video version.
This time I talk about Nnamdi Asomugha's hair, Ray Lewis' toe, firing coaches before Christmas, the idea of a tie-game, and James Harrison's poor wallet!