8/10/11
10 Players Have Already Torn Achilles Tendons; Plus 400lb Bryant McKinnie Looks For Work
Subscribe
to this blog and never miss an update. Join the
facebook page
for giveaways, photos and discussion!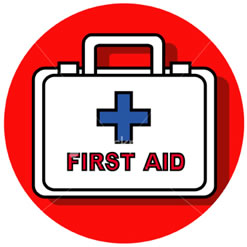 I soooo did not want to write this post. I can't even type the phrase "torn achilles" without grimacing. It just sounds so damn painful! Anyway, I wondered if it was common to have 10 players to injure their achilles in two just two weeks of camp, and it looks like this hasn't happened in the past. Judy Battista at the New York Times took on the subject in her column yesterday.
But so far, the unintended winners of the lockout are orthopedic surgeons. With training camps open for less than two weeks, unofficial counts have 10 players with Achilles' tendon tears, season-ending injuries that Monday claimed their latest victim, Mikel Leshoure, a rookie running back for Detroit.

The number is notable because nine players are thought to have torn their Achilles' tendons in all of the 2010 preseason. According to figures compiled by Football Outsiders, a Web site that tracks every game of the season, nine players were on injured reserve with Achilles' tendon injuries in the first week of the season last year.
WOW, so before the pre-season even begins, more players have injured their achilles in training camp than would typically injure them in the pre-season. Battista quotes a doctor who says that not training enough during the lock out could be contributing to the problem.
I hope that players' muscle memories can hurry and catch up, because if 10 more players injure their achilles tendons it's gonna be some trouble!
Speaking of not working out enough, Bryant Mckinnie was cut by the Minnesota Vikings for being out of shape. Yes, I know you knew that. But what you probably didn't know is that his weight was reportedly 400lbs and his cholesterol level was a soaring 400. Just so you know, anything headed into the 200s is considered high. And sure offensive tackles like McKinnie are big but 400lbs? Even at 6'8 400 is pushing the envelope.
Still, McKinnie is looking for work.
Rosenhaus' (Mckinnie's agent) email to NFL teams reads as follows: "Free agent Bryant McKinnie would be willing to sign a one year contract for $2,500,000 plus reasonable incentives. Please let me know if you have an interest."
Don't all jump at once!
McKinnie has been one of those guys who's ALWAYS questioned about his behavior. I defended him in this blog post when the innanets blew up about him supposedly spending 100K on a bar tab. Some of the other things he's done have been borderline indefensible. But as I always say, character issues in the NFL are of no consequence as much as we like to pretend we care. What matters is winning, and guys can't perform when they're out of shape.
The Jacksonville Jaguars  also released a player, Vince Manuwai, for being out of shape. But it looks like most of the guys across the league came to training camp in good condition. Or, good enough, at least given the circumstances.
That reminds me, I hear New England Patriot Albert Haynesworth is lookin good like I knew that he would! And that's all that matters, really.