6/20/11
False Positives: The Lockout Has Caused NFL Players To Commit More Crimes
Subscribe
to this blog and never miss an update. Join the
facebook page
for giveaways, photos and discussion!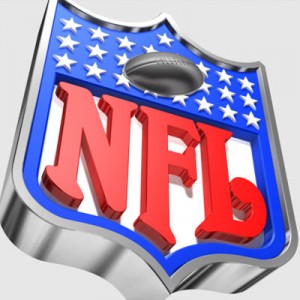 A lot of people are running with the narrative that NFL players (and their wives) are committing more crimes due to the lockout. In defense of NFL players I'd like to say:
PLEASE STOP FUCKING SAYING THIS UNTIL YOU HAVE PROOF!
I do like to joke around about lockout stress, but my version of lockout stress causes NFL players to pretend they contacted me and telling me to reboot my blackberry several times since my BBM and text are obviously messed up since I didn't get their messages. You know, prankster stuff. Not things that will get you arrested and locked up.
Of course with 2 players making news because their wives attacked them with knives (Miami Dolphins WR Brandon Marshall and Denver Broncos DE Jason Hunter) things may look kind of bad.
I don't think there is an official blotter that records NFL crime, but two sites try:  NFL Crimes and Pro Football Talk's Police Blotter.
in 2010, from January to June, NFL crimes recorded about 60 crimes being committed. Their stats from this year reflect about 60 as well. I say "about 60″ 60 because their reports include former players and, for whatever reason, ex boyfriends of team cheerleaders, ex wives and any number of people marginally related to the NFL. Anyway, according to that site's numbers, the crime stats for the NFL have shown no real change from last year to this year.
ProFootball Talk reported 26 crimes in 2010 from January to June and 23 thus far this year. I'm a little thrown off by their "days without an arrest" ticker. It gives the wrong impression. Anyway, their stats also include some former players.
There are over 1700 players signed to NFL teams at any given moment. I'm not particularly moved by less than 150 of them finding themselves involved in the legal system at some point in the year.Many of the arrests were for public intoxication/drunkeness or speeding. Sounds like a regular Friday night for many 20-somethings. Until there is a blotter that is truly complete and shows me different, I'm going to have to defend the players and say there's nothing new under the sun.