9/15/11
The Classical: Support What Could Become The Best Sports Site Ever (Besides this one)
Subscribe
to this blog and never miss an update. Join the
facebook page
for giveaways, photos and discussion!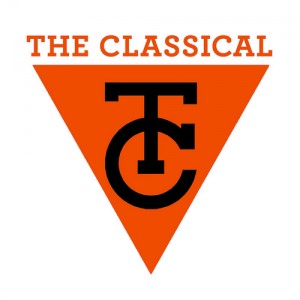 *Steps on Soapbox*
One of the biggest complaints I hear from people is that sports sites are completely dumbing down content leaving many sports enthusiasts feeling short changed. I would tend to agree. And it's part of the reason I started PlayerPerspective almost a year ago. I thought that amongst the gazillion sites in the universe there was still a need for more sports blogs and sites that don't treat sports like an afterthought.
I believe that need still exists.
That's why I'm excited to see a really talented group of writers start their own sports site that, as they say, will allow them to write "about sports the way that smart people talk about sports." It's music to my ears. But smart doesn't mean boring, and I'm confident this site is going to pop with good topics and better conversation.
The cast of characters behind the site ranges from Free Darko founder Bethlehem Shoals (a friend of mine since I was in college) to Tom Briehan who used to write the Village Voice's "Status Ain't Hood" blog. All the writers working to get this project off the ground are supremely talented and respected at what they do.
To get this project off the ground, they need 50 thousand dollars by September 29. As I hit send on this post, there are 13 days left to donate and they are just under 9 thousand dollars short of their goal. Here's the opportunity to be a part of raising the level of sports discourse and maybe even contributing to something significant in sports history. The potential is really limitless here. And you can donate any amount to the project.
For a complete list of the talent behind The Classical, and to take advantage of your opportunity to donate, head over to Kickstarter.
I'm really enthusiastic about this site coming to fruition. And hey, who knows, you may see some of my work pop over there. Hint Hint.
Oh and you could see your work too. Check out the complete description.