5/11/11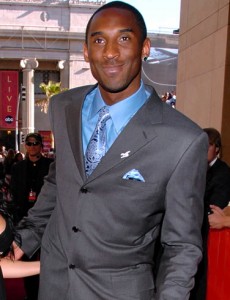 Let me start by saying I don't give a damn about basketball anymore. I haven't watched regularly since 2003. Since my Sixers were in the playoffs for a short spell this year, I will admit my interest is kinda piqued for next year.
I do read about basketball and stay current with what's going on. What was interesting this year is that Kobe Bryant and the Lakers continually shook off any losses they had this season. Seems like the Lakers and their fans felt they would win a championship no matter how they played. Or as Lakers owner Jerry Buss likes to say, "even if they don't make the playoffs" he's still confident they will win the Championship. That pretty much captures the attitude of the Lakers and their fans.
By now you know that the Lakers are out of contention for the Championship,  and I think their "What, Me Worry" attitudes makes the ouster that much sweeter.  I understand not inducing fan panic after 3 consecutive double digit losses, or being 1 in 5 against elite teams before the break, but it seems like after being down 0-2 in their playoff series against Dallas you'd express a little concern. Funny cause I even heard Laker fans saying regular season games coming into the playoffs simply "don't matter" to their team. I guess they've never heard of working out the kinks!
Ed the Sports fan wrote about why people hate the Lakers so much…for me this year it was their Alfred Neumanesque approach to the game and Kobe being the most Neumany one of them all.
Keeping Kobe's nonchalance in the back of my mind, this Funny or Die spoof of him becomes even more outrageously funny. If you've ever wondered what might be going on behind Kobe's cool demeanor you will love this.
My favorite part of this spoof…
Reporter: Rumors out there that Pau Gasol is going through a breakup, is that true Kobe?

Kobe: What's that got to do with boxing out and dunking? If I were his fiancee I'd break up with him…cause he's not boxing out and dunking. I think women find that attractive.
Boxing out and dunking has now officially replaced "the price of tea in china" as my go-to response when people bring up shit I find irrelevant. Thanks Funny or Die.